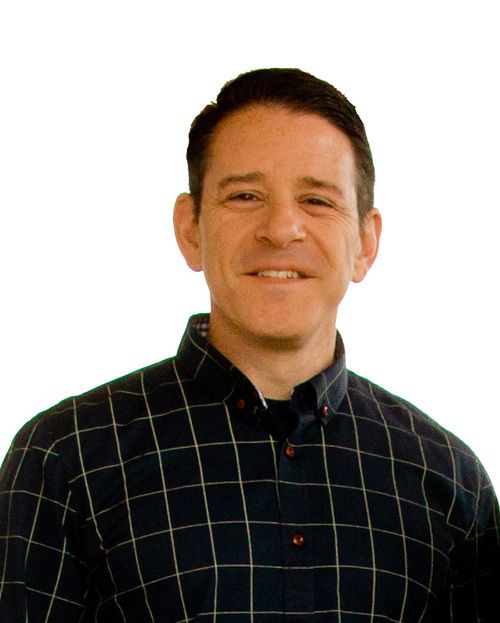 Pastor Eric Hightower joined First Baptist Church Fair Oaks Ranch in 2005 as Associate Pastor and in September 2006, was called by the congregation to become the Senior Pastor. Prior to serving at FBC Fair Oaks Ranch, Eric served as Singles Ministry Pastor at Castle Hills Baptist Church in San Antonio, Texas.

Eric has been married to wife Kristy since 2005. They consider it a blessing to serve together at FBC Fair Oaks Ranch. Eric has served as Senior Pastor since 2006 and Kristy has served in a variety of ministry roles throughout the years including her current role as Music Ministry Director. Pastor Eric and Kristy have six children.

Eric is genuine in his living out the Word of God and he leads his congregation with a shepherd's heart. Pastor Eric's focus is to see genuinely transformed lives through discipleship, fellowship and corporate worship. In his preaching, Eric shares wisdom and insight into the Bible verse by verse by examining the original meaning of the text and how it applies in our lives today.
Kristy Hightower was born in Chattanooga, TN and has lived in Georgia, Virginia, and since 1992, Texas. She came to know Jesus Christ as her Lord and Savior when she was 8 years old and has strived to continually grow in her knowledge of and relationship with Him. He has been her rock and strength through the many mountains and valleys in her life's journey.

Kristy graduated from Texas A&M with a degree in Speech Communications and is also a Certified Personal Fitness Trainer. In 2001, she met her husband, Eric Hightower, and they married in 2005. Pastor Eric and Kristy have six children.

Kristy has a passion for discipleship and for helping other ladies grow in their walk with the Lord. Over the years, she has participated in many Bible studies, both as a student and as a leader. She enjoys the opportunity to serve others through leading worship and considers it a great honor to support her husband in the role of Pastor's wife.
discipleship & Women's ministries
Margo has a heart for discipleship and a burning desire for all Christians to mature in the Lord. Margo accepted Jesus as her personal savior at 11 years old and believes this gift of Grace can only be understood as one grows in the Lord. Yes, it is a costly, simple gift that anyone may receive by faith through grace, but the closer one grows to the giver, the better one appreciates this gift of Love.

Margo is a native of Shreveport, Louisiana. She spent 20 years as an officer in the U.S. Army and considered the places the Army took her as part of her mission field. Margo is married to Mac Everett, and they made the FBC Fair Oaks Ranch home in 1998. She has a Bachelor of Science in Nursing from Northwestern State University, a Masters in Public Administration and Adult Education from Ball State University, and a Master of Divinity from Southwestern Theological Seminary. She is active in her community, enjoys quilting and leads a neighborhood Bible study. Margo says that her calling, and her favorite of all things she could possibly do, is to help others grow closer to God through the study of God's Word. Grow in the Word and know the Freedom God has for you. Join us for Bible Study!
children's ministry, administrative assistant
Beth Boerboom grew up in Wisconsin but has lived in Texas since graduating from college in 2007 with degrees in Logistics, Business Management, and Mathematics. She and her husband Eric have lived in Boerne since 2013 and have been members of FBC Fair Oaks Ranch since shortly after that move. They have five children Jaden, Clara, Aniah, Amara and Jacie.

Beth was blessed to have been raised in a Christian home and accepted Christ as her Savior at a young age. She has had the privilege of serving the Lord in various roles including with InterVarsity Christian Fellowship, Habitat for Humanity, Focus on the Family, National Right to Life, Wisconsin Family Action, VBS ministries and several other administrative roles.
youth ministry, administrative assistant
Jennifer Gentry was born in Fredericksburg, TX and raised in Boerne. She is a Boerne High graduate and completed her undergraduate degree at the University of Texas at San Antonio in Public Relations and Communications.

Jennifer spent most of her youth active in the church, accepting Christ at age fourteen while attending a summer church camp. She met her husband, Cayman, while living in Dallas and made the move home when they married. They now have five children, Elizabeth, Katelynn, Paige, Jameson and Bennett.
Lynn was part of a small group of believers that started First Baptist Church of Fair Oaks Ranch. She accepted Christ as her Savior at age 12 and considers it an unbelievable opportunity to serve God here at FBC Fair Oaks Ranch. She was born in Atlanta, Georgia, and spent 9 years in Northern Virginia before moving to the Boerne area in 1992. Prior to joining our team, she owned and operated a financial services agency for 23 years. In 2004, Lynn began serving the church part-time as the Business Administrator. Since July 2008, she has served full-time as Business Manager for both the church and First Baptist Church of Fair Oaks Ranch Day School. She has recently transitioned into the sole role of full time Day School Director.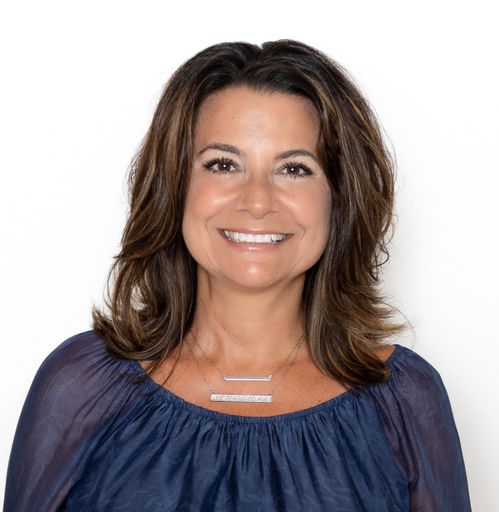 church and day school administration
Diane Stiftinger was born in western Pennsylvania. She married her high school sweetheart and has been married for 34 years. She has three children, Brittany, Morgan, and Joshua. Being married to a career Army service member, Diane had the opportunity to live in various parts of the U.S. and Europe. She came to know Christ in the fall of 1996 at a Billy Graham crusade. Diane's spiritual growth ignited in 2000 when she found her passion in children's ministries. She's lead varies Sunday School classes, Children's Church ministries, and Master's Club programs.

While serving the Lord and raising her family, Diane has studied diligently to further her education to better serve the Lord. Diane has her Bachelor of Arts Degree in Psychology and Christian Counseling from Louisiana Baptist University and Theological Seminary. She has volunteered at the Hill Country Pregnancy Care Center as a Client Advocate. Diane is also a licensed Texas real estate agent.